To empower emergency physician with the skill of ruling-in immediately life threatening conditions like: hemoperitoneum in trauma, AAA in the acute abdomen and primary cardiac causes of cardiac arrest.
The Finishing School is a two days course. The first day aims at preparing to the final sign off and at the completion of the logbook, with coached scanning on patients and simulated cases on models. The second day is dedicated to the final sign off.
Introduction to Emergency Ultrasound
based on the RCEM curriculum​
Theory and practical sessions on E-FAST,
Abdominal Aorta, ECHO in Life Support and Vascular Access
Theory and practical sessions on E-FAST,
Abdominal Aorta, ECHO in Life Support and Vascular Access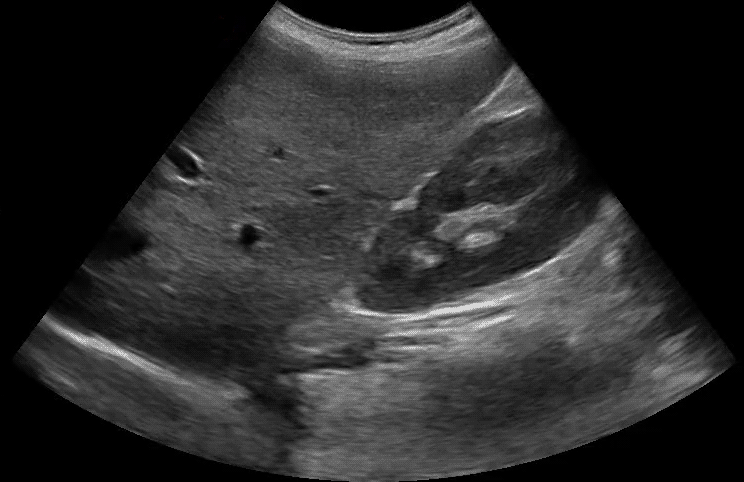 Core Emergency Ultrasound
Point of Care Ultrasound (POCUS) competences are a requirement for completion of training in Emergency Medicine.
The updated 2021 RCEM core US competences include new ultrasound guided procedures (fascia iliaca compartment block and central vein access) and the systematic approach to the patient in shock (RUSH protocol).
These skills complement the traditional four core competences of Emergency Medicine Ultrasound: extended Focused Assessment with Sonography in Trauma (e-FAST), assessment of the abdominal aorta for aneurysm (AAA), focused echocardiography in life support (ELS), and Vascular Access.
Over the last two years POCUS training has followed the remote learning trend imposed by the COVID 19 pandemic distancing measures.
We have followed this trend and found it tremendously efficacious to deliver effective training when followed by intense and high quality face-to-face practical coaching.
Our course is delivered both trough remote learning, with pre-recorded lectures allowing a self-paced approach to the theory of POCUS, and an intense half-day of practice on healthy models, high fidelity phantoms and on simulated clinical scenarios.
We apply a strict "3 to 1" policy (max 3 candidates per instructor/ultrasound machine), which, in our experience, has proved to maximize both the time dedicated to scanning and the learning experience.
Through the "3 to 1" policy we are able to deliver each specific part of the new RCEM curriculum, including practice in peripheral and central vein cannulation and fascia iliaca block, with plenty of individually dedicated scanning time.
Our faculty of experienced Consultants in Emergency Medicine will lead you to acquire the necessary confidence in the use of both hand-held ultrasound devices and of state-of-the-art portable ultrasound machines.
At the end of the course you can also decide hiring a Butterfly IQ from us device and start scanning straight away (see REsUS initiative)!