To empower emergency physician with the skill of ruling-in immediately life threatening conditions like: hemoperitoneum in trauma, AAA in the acute abdomen and primary cardiac causes of cardiac arrest.
The Finishing School is a two days course. The first day aims at preparing to the final sign off and at the completion of the logbook, with coached scanning on patients and simulated cases on models. The second day is dedicated to the final sign off.
Introduction to Emergency Ultrasound
based on the RCEM curriculum​
Theory and practical sessions on E-FAST,
Abdominal Aorta, ECHO in Life Support and Vascular Access
Theory and practical sessions on E-FAST,
Abdominal Aorta, ECHO in Life Support and Vascular Access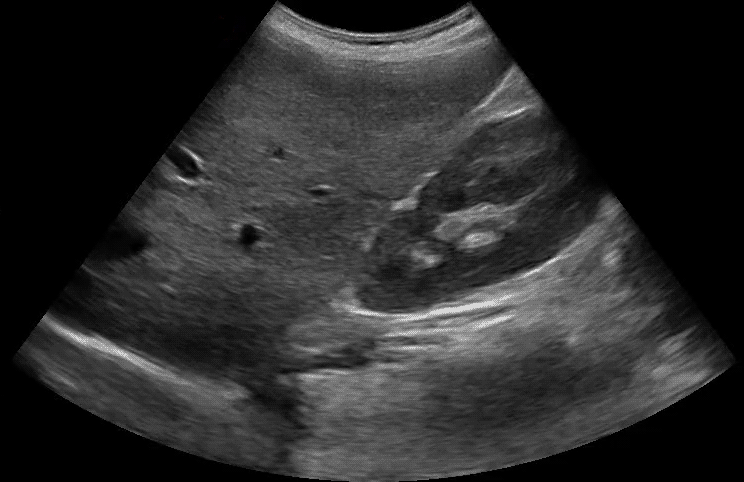 The care delivered to the acutely unwell patient requires answers to fundamental questions, generally difficult to answer clinically.
The FUSIC heart module enables to diagnose at the bedside the wide spectrum of causes of shock.
It is natural for clinicians who have completed FUSIC Heart accreditation to wish to extend their skillset to detect the causes of haemodynamic instability more specifically and to better tailor the treatment around patient's pathophysiology.
FUSIC Haemodynamic (HD) evaluates the entire haemodynamic system and focuses on the most important clinical questions that need answering in critically ill patients:
Is the left ventricle dilated and/or significantly impaired?
​
Is the right ventricle dilated and/or significantly impaired?
Are there features of low venous return?
Is there a pericardial effusion?
Is there pleural effusion?
FUSIC Haemodynamics questions
Is stroke volume abnormal?
Is stroke volume responsive to fluid, vasopressor or inotropes?
Is the aorta abnormal?
Is the aortic valve, mitral valve or mitral valve severely abnormal?
Is there systolic anterior motion of the mitral valve?
Is there a regional wall motion abnormality?
Are there features of raised left atrial pressure?
Are there features of right ventricular impairment or raised pulmonary artery pressure?
Are there features of tamponade?
Is there venous congestion?
Although to answer these questions FUSIC HD introduces more measurements, colour doppler, pulsed wave doppler (PW) as well as continuous wave doppler (CW) and tissue doppler (TD), it should not be considered a comprehensive echocardiogram, usually performed by Level 2 BSE accredited sonographists.
On the other end a FUSIC HD study stands alone as the most comprehensive haemodynamic assessment in the critical patient, therefore it can't be replaced by a comprehensive traditional echocardiogram (which in fact doesn't include some windows of the FUSIC HD).
The first editions of our course will be delivered over two days by a faculty of experts from Intensive Care, Acute Medicine and Emergency Medicine.
The course will be structured in live lectures followed by practical sessions, with delegates divided in groups of three using state of the art US machines and simulated clinical scenarios, to clinically contextualize the application of the skills acquired.
Once online lectures are available the theory will be covered remotely and the course will run in one, only practical day.