To empower emergency physician with the skill of ruling-in immediately life threatening conditions like: hemoperitoneum in trauma, AAA in the acute abdomen and primary cardiac causes of cardiac arrest.
The Finishing School is a two days course. The first day aims at preparing to the final sign off and at the completion of the logbook, with coached scanning on patients and simulated cases on models. The second day is dedicated to the final sign off.
Introduction to Emergency Ultrasound
based on the RCEM curriculum​
Theory and practical sessions on E-FAST,
Abdominal Aorta, ECHO in Life Support and Vascular Access
Theory and practical sessions on E-FAST,
Abdominal Aorta, ECHO in Life Support and Vascular Access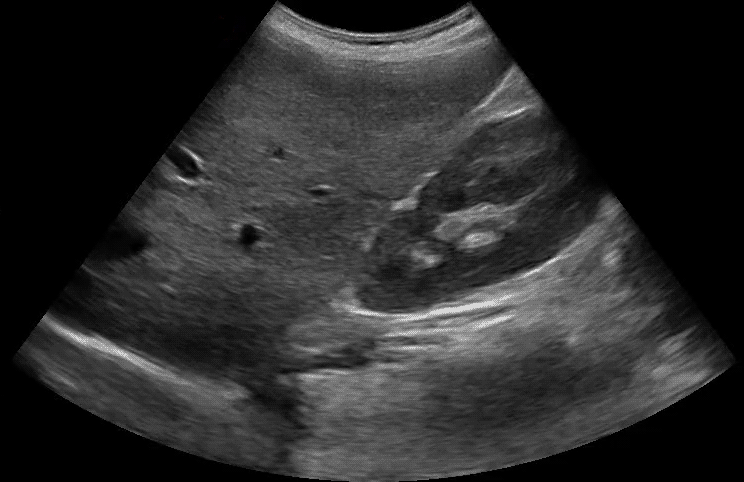 Ultrasound Guided Procedure course
Ultrasound Guided Procedure course
Invasive medical procedures traditionally performed blindly, relying only on anatomical landmarks, are now increasingly performed under ultrasound guidance.
Patient safety reasons, often the need to confirm the diagnosis and of greater speed and accuracy of execution justify the use of ultrasound to guide invasive procedures both in elective and urgent clinical scenarios
This course responds to the training need of clinicians working in an hospital environment and in particular where the ability to safely perform a diagnostic or therapeutic invasive procedure usually makes the difference in patient's care.
This course was born from the collaboration of POCUS Frimley with the leader for the Italian Society of Emergency Medicine (SIMEU) simulation training program, Dr Alessio Gamboni.
You will train on phantoms that accurately reproduce the patient's anatomy and that realistically simulate specific clinical conditions requiring you to perform the following US guided procedures:
pericardiocentesis
thoracentesis
lumbar puncture
peripheral and central venous cannulation
peripheral nerve block (fascia iliac compartment block)
You will work in pairs, alternating the role of performer and of assistant to reproduce a real situation of clinical intervention on the patient, and you will be able to repeat the procedure as executor at least 3 times.
The course is only practical and very intense, it lasts a whole day, and only short demonstrations will precede your direct involvement in each practical station.
Short introductory online lectures on ultrasound physics and needling techniques will be sent in advance of the course.