To empower emergency physician with the skill of ruling-in immediately life threatening conditions like: hemoperitoneum in trauma, AAA in the acute abdomen and primary cardiac causes of cardiac arrest.
The Finishing School is a two days course. The first day aims at preparing to the final sign off and at the completion of the logbook, with coached scanning on patients and simulated cases on models. The second day is dedicated to the final sign off.
Introduction to Emergency Ultrasound
based on the RCEM curriculum​
Theory and practical sessions on E-FAST,
Abdominal Aorta, ECHO in Life Support and Vascular Access
Theory and practical sessions on E-FAST,
Abdominal Aorta, ECHO in Life Support and Vascular Access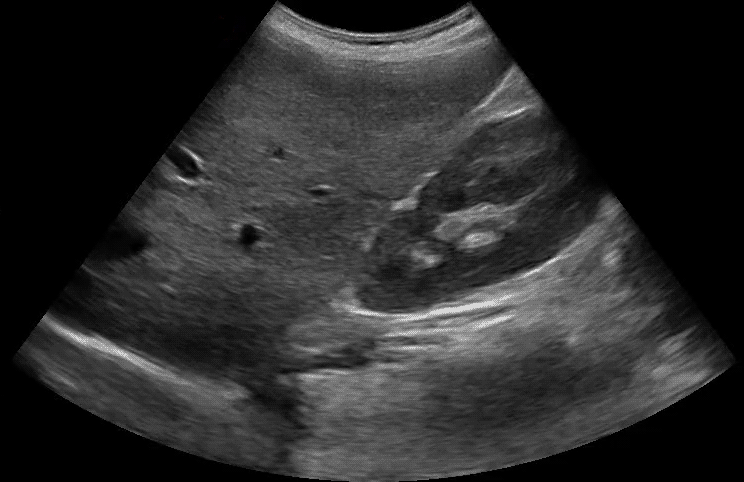 POCUS Frimley provides training in Point of Care Ultrasound for clinicians who aim at learning how to imaging with ultrasound at the bed side, a skill considered essential in today medical practice.
​
The formula adopted privileges the practical and directly supervised scanning on models and patients and the active interactions between learners and faculty rather than formal lessons.
​
The faculties are made up by clinicians expert in POCUS coming from different specialties, Acute Medicine, Emergency Medicine, Intensive Care and General Surgery.
​
We strongly believe that a course not followed by practice and supervision can be a waste of time and money, therefore we offer post-course mentorship on request.
​
We are accredited to deliver Core Emergency Medicine Ultrasound, FICE (Focused Intensive Care Echo) and FAMUS (Focused Acute Medicine Ultrasound) courses.
WhatsApp Image 2021-09-28 at 20.21.46
WhatsApp Image 2021-09-28 at 20.21.26
WhatsApp Image 2021-09-28 at 20.21.46
All the courses are only practical (theory given online beforehand).
Venue: Lakeside International Hotel, Frimley Green, Surrey, UK
To apply: email Mrs Roberta Fortunato at info@pocusfrimley.com
FUSIC Heart and FAMUS combination course
A course, integrating two of the most recognized POCUS curricula in the
UK, that establishes the skillset to deliver a comprehensive focused bed-
side US study in the acutely unwell patients.
​Core Emergency Medicine
Ultrasound
The hands-on only course that perfectly matches the new RCEM 2021 curriculum
Ultrasound Guided Procedure course
The first and only course that will make you comfortable in performing uncomfortable tasks.
Advanced Abdominal Ultrasound
The comprehensive POCUS course for clinicians attending patients
with acute abdominal symptoms.
The new course for a comprehensive haemodynamic assessment of the acutely unwell patient.
"Many thanks for your very well established course I have really enjoyed it and it was so informative and since then I have managed to do a full study for 3 of my ITU patients with significant impact in fluid management and understanding the underlying pathology."
Dr Tarek Metwally, East Kent Hospitals
Lorenzo Cristoni is a Consultant in Acute Medicine at Frimley Park Hospital.
He is an enthusiast FICE, CUSIC and FAMUS mentor with a 20 years' experience in point of care ultrasound and a particular commitment in promoting POCUS as the 5th pillar of the clinical examination in all the courses where he teaches.
He is an expert in abdominal US, with a particular interest in ultrasound of the intestine, and in the integrated heart-lung-IVC sonographic approach to the acutely unwell patient.
He is the founder and the director of POCUS Frimley.
Upinder Dial is a Consultant Physician in Acute Medicine at
King's College London Hospital NHS foundation trust, Princess Royal University Hospital.
She has a wealth of experience in point of care ultrasound applied in all domains of internal medicine, Emergency Medicine and Intensive Care.
She is a FAMUS mentor, teaching lead for Acute Medicine in her Trust and teaches US extensively.
Sitara Khan is a Consultant cardiologist at Frimley Park Hospital, echo lead for the Trust, BSE accredited for TT and TE echo.
Sitara is a FICE supervisor, an exceptional teacher and the ultimate cultural reference for echo in POCUS Frimley.
Carlo Arrigo is a Consultant in Emergency Medicine at the Royal Surrey NHS Foundation Trust, POCUS lead for the Emergency Department, POCUS HEE KSS Regional deputy lead.
Carlo's commitment for the spread of POCUS skills in Emergency Medicine goes along with his incredible teaching activity through the deanery.
Roberto Lauro is a Consultant in General Surgery, HPB/UGI and Emergency Surgery at Frimley Park Hospital.
He has a huge experience in ultrasound as operator and mentor, having applied and taught POCUS all over Italy over the last 25 years as permanent member of the Italian Society of Ultrasound in Medicine and Biology (SIUMB).
He applies US in Emergency and General Surgery. His main area of expertise is US in Liver and Biliary Surgery including Liver Transplantation, RFTA and MW Ablation in Liver Tumours under US guidance in percutaneous and laparoscopic approach.
Marcus Peck is a consultant in anaesthesia and intensive care medicine at Frimley Park Hospital, co-chair of the Focused Ultrasound for Intensive Care (FUSIC) committee and author of the OUP textbook 'Focused Intensive Care Ultrasound'. He is a passionate ultrasound trainer and teaches widely. Marcus sits on several national committees, including the Intensive Care Society Council and British Society of Echocardiography (BSE)'s Acreditation and Professional Standards committees, focused on improving echo training opportunities and quality assurance. He relishes breaking down organisational barriers and dreams of the day when ultrasound is normal practice for every frontline clinician. You can find Marcus on Twitter as @ICUltrasonica
Eshan Ashcroft is a BSE accredited Cardiac Physiologist in Echo, lead of ultrasound training for all cardiac registrars and training echocardiographers at Ashford and St Peters Hospital.
He has more than 5 years' experience in
transthoracic echocardiography and point of care ultrasound in wide range of clinical environments.
He has a keen interest in research and in acute heart failure.
Sanjoy Ray, Clinical Fellow in Cardiology, at Frimley Park Hospital, with more than 10 years of experience in Cardiology and accredited by the British Society of Echocardiography at proficiency level in adult transthoracic echocardiography.
Dr Justin Kirk-Bayley is a Consultant in Intensive Care , Lead of the ITU at the Royal Surrey County Hospital.
He is known nationally and internationally for his incredible experience in teaching POCUS applied in Intensive Care.
His contribution to the spread of POCUS competencies in the UK is invaluable.